Mount Marathon Madness: Injury Prevention Advice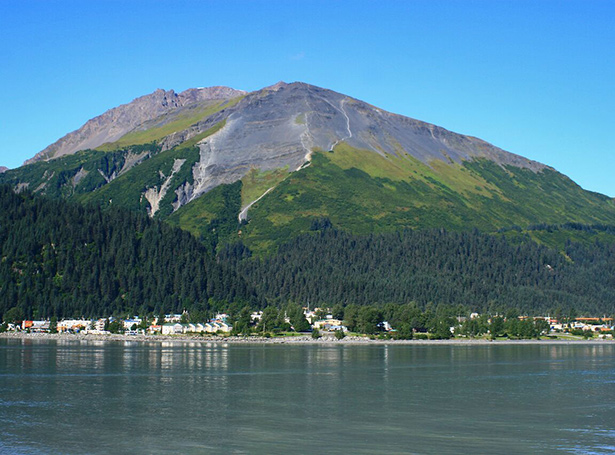 By Lynne Young, M.Ed., ATC, ITAT
This race is just crazy. If you're not prepared, your ankles, knees and just about every body part will pay the price. Here are a few ideas to help you prepare for a good race...and prevent injuries.
Train on Varied Terrain
The race has a little, well, a lot, of everything from straight up to straight down and everything in between. Training on varied terrain — up, down, wet, dry, rocky, rooty, whatever — will strengthen the minuscule muscles in your joints that help you keep your balance, keep your joints stable, and run efficiently...and in a controlled manner. You just can't get all that on a treadmill.
Strengthen Your Core
You'll need a lot more than your legs to complete this race. There is a lot of jarring, pounding motion involved and having a strong core is key to preventing back and hip injuries.
Remember Your Upper Body
Arm and shoulder muscles will help pull you up the mountain and help brace on the way down. Include upper extremities in your training to help spread the load.
Use Good Gear
Properly fitted shoes — that support your specific arch type and other factors — are essential. Footwear can affect not only your foot but your knees and hips, too. Some racers wear ankle gaiters to prevent scree from getting in their shoes. I would caution against taping your shoe to your ankle because you don't want to impair your ankle function.
Race Day Prep: Rest, Hydrate, Warm Up, Stretch
Give your muscles a rest and get plenty of sleep the night before. Drink lots of water. Hydration helps fuel your muscles, lungs and brain function, too. Warm up and loosen your muscles before the start (come see us at the OPA tent and we'll help). Then go have fun.
Run Your Race
It's easy to get caught up in race fever and push yourself. Just don't push yourself over the edge. Literally. I encourage you to run to your ability, stay alert and play it safe so you get down the mountain and fully enjoy all the fun waiting for you at the bottom!