Joshua Wilson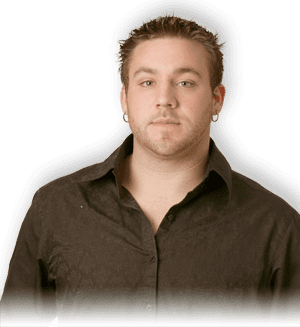 Spine Surgery | James Eule, M.D.
Joshua Wilson is a former pro baseball player who was referred to OPA's James Eule, M.D. for his back problems. Joshua and Dr. Eule tried many non-surgical options first, then decided to go ahead with back surgery. Joshua is now a firefighter.
"Dr. Eule wanted me to try other things first, because nobody wants to go through surgery, you know, especially at my age and because of my situation — I have spina bifida, scoliosis and a pars defect
I knew Dr. Eule was a great doctor. I had heard so many good things about him from my family doctor and even the nurses at Providence.
So when it became clear surgery was the best option, I honestly could not have had a better doctor do it. I had seen a couple doctors before and they were good doctors, but they didn't make me as comfortable as they did at OPA.
Every time I got my MRI, Dr. Eule would post it and show me every vertebra and explain to me why, for one, I was getting surgery and why it wouldn't fix itself and why other things didn't work.
I could go on about all the good experiences that I have had with this office. It was never awkward, not even my first visit. And I love the new office. I get excited coming here every time because it is more modern, upbeat — it's the hottest doctors' firm in Anchorage!
Most importantly, though, thanks to OPA and Dr. Eule, I am sitting here today in a lot better shape than I was two years ago."